Driving keeps getting smarter and smarter and now it's easier than ever to stay connected and entertained while you're on the road. Read on to learn how you (with our help) can transform the vehicle you already own into the ultimate connected car. 
Integrate Your Smartphone into Your Vehicle
We spend hours each day using our smartphones to make calls, listening to music, getting directions, updating our status, and texting our friends and family.
If you're like most Americans driving an average of 100 minutes a day, a large portion of that phone usage happens in your car so why not take that smartphone interface you already know and integrate it into your car using Android Auto or Apple CarPlay? Smartphone integration doesn't just make for a more enjoyable drive, it makes for a much safer one too.
CarPlay and Android Auto in Action
Using Apple CarPlay or Android Auto with your compatible receiver couldn't be simpler. Just plug your phone into the receiver (or connect wirelessly!), and your familiar interface will appear on the large screen in your dash.
Interface Features
Text Messages
No more reading and typing while you drive! Send and reply to text messages with Siri or Google – they'll read your texts to you so you can keep your eyes on the road where they belong.
Navigation
Tell Siri or Google where you're headed, and they'll get you there! You'll get turn-by-turn directions, the ability to zoom in on the map, and view live traffic with different routes and real-time traffic info.
Music
Siri and Google are the ultimate roadtrip buddies – just tell them what you want to hear, and it plays! Access playlists, Pandora, iTunes, and all of the music you've stored on your phone.
Phone
With seamless hands-free calling, all you have to do is tell Siri or Google when you want to make a call, take a call, or listen to your voicemails. 
---
Safety and Security The Smarter Way
Smart Dash Cams: An Extra Set of Eyes On The Road
There are a lot of different dash cams on the market but smart dash cams like the Momento M6 stand apart from traditional models. The Momento M6 is a smart dash cam that provides 270° of surveillance coverage – and records footage that you can view from the Momento smartphone app!
The M6 is Momento's first dash cam that connects to your smartphone by creating a small and secure Wi-Fi hotspot inside your vehicle that only you can access through the Momento App.
In addition to giving you easy access to your video files, the Momento App also provides additional driving insights such as speed, location and trip data.
Driving Mode - Continuously records everything at the front and rear of your vehicle while driving.
Impact Sensors - Stores 15 seconds before and after any impact or shock your vehicle experiences
Parking Mode - Even when you're parked, the M6 has motion sensors that trigger recordings.
New Safety Tech Without The New Car
If avoiding accidents and keeping you and your passengers safe in the car is a priority, it might be time to see what's new in car safety technology. The best part is, you don't actually need a new car to get it.
Backup Cameras and Sensors
Blindspot Detection
Side Mirror Cameras 
Backup cameras engage as soon as the driver puts the car into reverse. The view from the camera is displayed either on a screen in the dash, an external add-on monitor, or maybe even into a the rearview mirror itself.
Backup sensors
can also be installed to alert the driver with a beeping sound when an object is getting too close while backing up.
A blindspot detection system uses sensors placed in varying locations depending on the vehicle but often on the side mirror, or the rear bumper. The sensor system is engaged as soon as the car is turned on and when something appears in one of the blindspots, the system alerts the driver with a flashing indicator in either the side mirror, or the post between your windshield and your window ("A" Pillar"), and it might even make a sound. When the driver uses a turn signal, the system will immediately warn the driver if there is a vehicle or obstruction in a blindspot. 
Side mirror cameras go beyond the alert system and actually allow the driver to see what is in their blindspot. These cameras work by expanding the view a driver can see on their backup camera screen to the blindspots on the side of the car. The cameras are installed on the side mirrors of the vehicle and connect to an add on display or a display already available in the car. 
Modern Speeding Ticket Prevention
A connected car system isn't complete without modern radar and laser protection. We don't condone speeding or encourage you to exceed the speed limit, but we live in the real world (like you). A radar/laser detector will help save you from expensive speeding tickets, and it also serves as a helpful reminder to slow down in heavy traffic areas, schools, and even bad weather. 
Some new and exciting modern features:
WiFi compatibility for realtime speed-trap alerts

App Connectivity (via Bluetooth or WiFi) that combines your GPS location with realtime traffic reports for up-to-the-second awareness

Preloaded database of all the red light and radar cameras wherever you drive

Smart/Learning detectors will remember areas of high-risk enforcement and remind you next time you roll into the area

False alerts are nearly non-existent because detectors are sophisticated enough to know the difference between law enforcement and grocery stores!
Locate, Monitor, and Control Your Car From Anywhere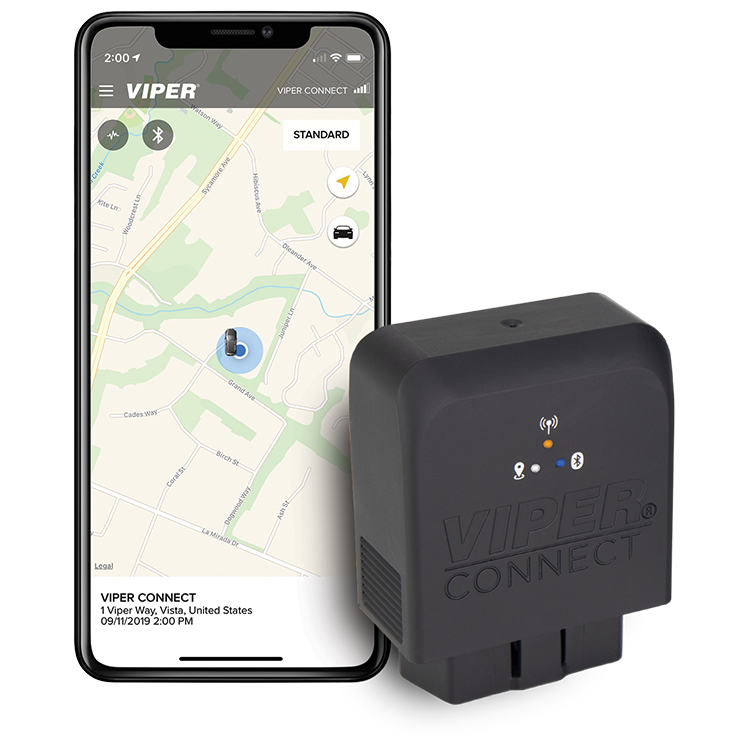 High tech remote start and security systems are here to make you more connected to your car, keep you safe, add convenience, and make your drive more comfortable. 
Here are just a few exciting features Viper's SmartStart system offers:
Remotely start your vehicle to warm or cool its climate before travel.
Lock your vehicle's doors when you realize they may be unlocked!
Check your vehicle's alarm system status to see whether it has been triggered.

Locate your vehicle at anytime with Location-on-Demand.

Receive real-time vehicle alerts including Lockdown, Speed, and SmartFence violations.
Monitor multiple vehicles in a single account. Great for keeping eyes on your teenagers!
Learn More About Viper SmartStart
Are you ready to tranform your car into the ultimate smart connected vehicle? Drop us a line and we'll get you the safer, smarter drive you deserve.