Remote Starters

Remote Start: Comfort at the push of a button
---
When winter comes back, it comes with the dreaded transition from a warm, cozy home to the interior of a freezing, uncomfortable vehicle. Not only is it uncomfortable to get into the car, but you also have to wait with chattering teeth for 5+ minutes while it warms up and your windshield defrosts. 
What a Remote Start System Can Do:
• 
Remote starters can turn on your heated seats
• Remote starters can defrost your windows
• You can start your car from your smartphone
• You can start your car from your factory key fob
• Remote starters save wear and tear on your engine
Beating the wintertime car
Adding a remote car starter (also called a remote start) is probably more affordable and simple than you might think. Getting a remote start system installed into your vehicle can save you time and make driving in cold (or hot) weather far less of a chore than it usually is. With literally a push of a button, you can make this year's switch to cold temperatures as slick as the ice that will soon be disappearing from your windshield.
Remote starts are easy for any driver to use: simply press a button on your remote from your cozy location indoors and the car turns on. You can also turn off your car using your remote if your plans have changed. The vehicle will stay locked until you unlock it and you'll know the remote start worked because your parking lights will flash to confirm that the signal was successful. It is important to keep in mind that you will need to actually turn your key in the ignition in order to put your car into gear.

What Else Can a Remote Start Do?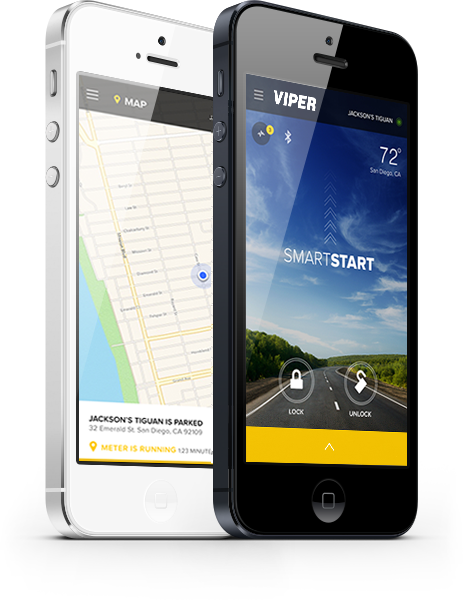 We explained how a basic remote start works but there are many models that come with extra features that can further enhance the convenience of a remote start system. There are systems that can also include complete security, temperature sensors that automatically start the car when the temperature falls to a set level, the ability to start your car from anywhere in the world via your SmartPhone (like Viper SmartStart), and other fantastic features. You have a lot of options when it comes to remote start systems and if you give us a call or come in, we can help you choose what will work best for your vehicle and lifestyle. We will make sure that the remote start is compatible with your vehicle and that it is installed correctly. You can find us in Charlotte, Cornelius, Concord, Gastonia, Hickory, and Rock Hill.
Our Customers
"It is very obvious that Freeman's employees are focused on making the customers happy. If and when we are in the market for anything in the personal/auto/home entertainment area, we will think of Freeman's first."
— Markus and Kristen
"We will not hesitate to recommend Freeman's to any of our acquaintances as a cost-competitive, efficient and trustworthy company who provides ongoing personal attention."
Sincerely yours,
—  J. Terry Broers
 It's easy to get exactly what you want! We offer financing and payment options with a long list of benefits. Learn More or Apply Online